The bathroom is one of the most used rooms in any home.
And yet, somewhat paradoxically, it's often merely an afterthought when it comes to décor and interior design.
Luckily, that's been changing in recent years.
So, what is trending in bathrooms in 2023?
To answer this question, at Plumbing Superstore we took a deep dive into the latest bathroom trends and bathroom ideas.
And we certainly weren't disappointed:
From full makeovers to seemingly minor yet hugely transformative tweaks, we've got something for everyone!
Here's a sneak peek.
---
Table of contents:
---
Modern dark green bathroom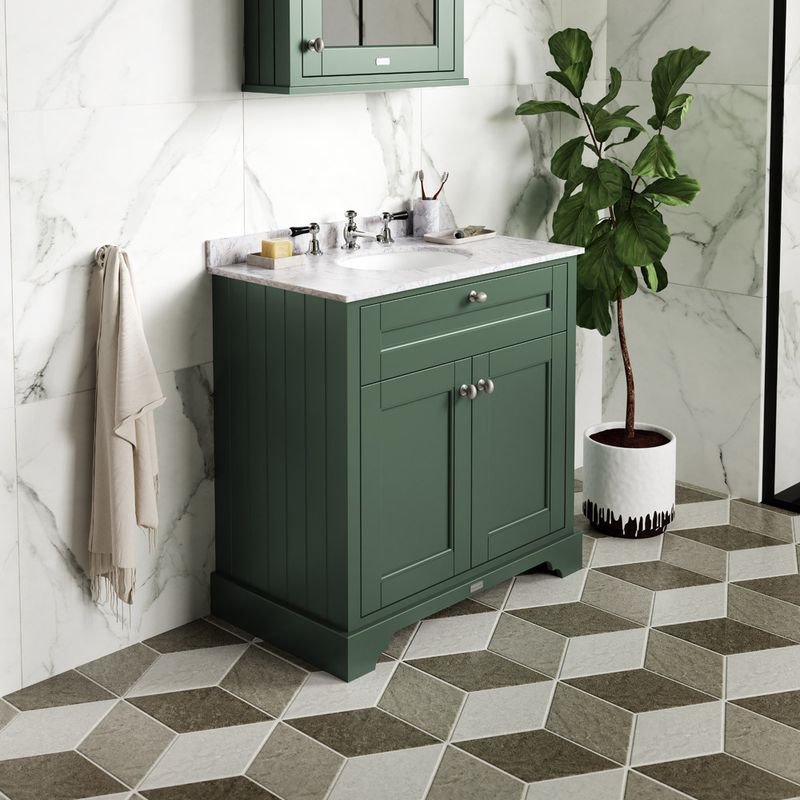 Many of our customers ask us:
What is the colour for a bathroom in 2023?
Our research shows that green has been the colour of choice for on-trend bathrooms for a couple of years now – and its popularity shows no sign of waning.
The thing is:
Green is a soft, calming colour, which is perfect for any style of bathroom, whether modern or traditional. The possibilities here are endless. From dark green, art-deco wall tiles to attention-grabbing bright green bathtubs to understated greyish-green vanity units, you can go green all the way by skilfully bringing together different shades of green or combining it with different colours.
If you intend to opt for the latter, we recommend pairing green bathroom units with pale pink tiles or wallpaper (which is also making a comeback, incidentally) for a refreshing alternative to the more traditional black-and-white combination.
Finish the look with some green houseplants for a bit of extra freshness and elegance, and you won't want to leave your bathroom.
---
Luxury black bathroom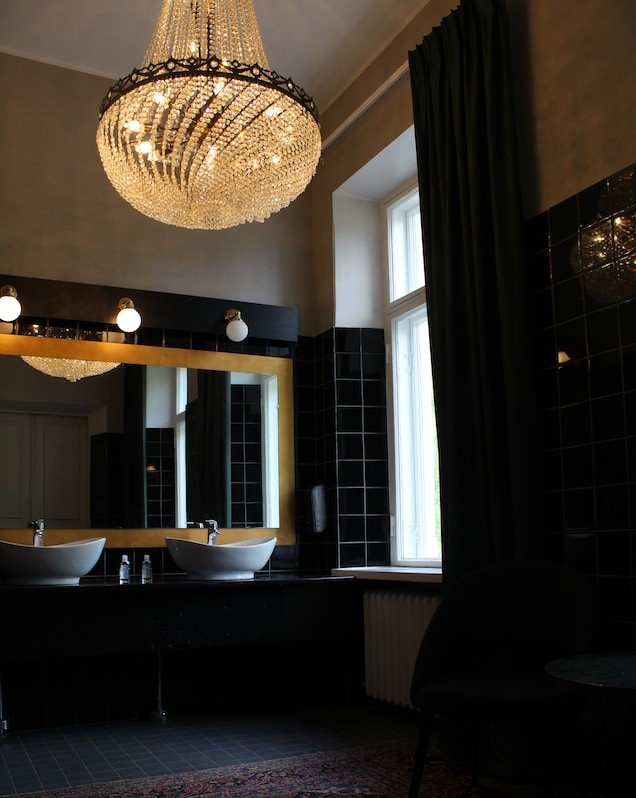 Whether it's your wardrobe or your bathroom, you can never go wrong with black. There's a reason why James Bond's signature look is a dinner jacket.
When it comes to your bathroom:
If you have a slightly larger budget, you can splurge on black marble units with gold accents for that luxurious, decadent bathroom experience you usually get at an expensive hotel.
But even if you don't, there are plenty of affordable units in black – from stunning black glass or limestone basins to black wall tiles to stylish black bathtubs to elegant black doors.
You can complete the look with matte black hardware, and you can be sure your friends and family will be impressed by the classic elegance of your chic black bathroom.
---
Sleek wet room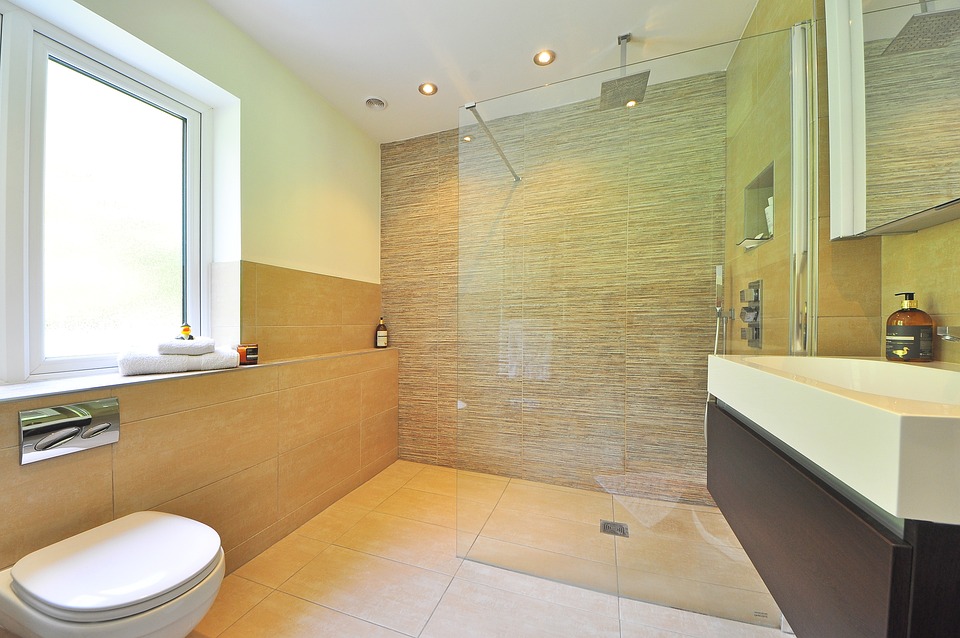 The humble wet room is making a triumphant return! A fantastic alternative to a traditional bathtub or shower enclosure, it's practical and functional as well as incredibly stylish, adding a touch of luxury and a spacious, airy feel.
So, it should come as no surprise that more and more engaged homeowners are embracing the concept and installing a wet room. And yes, if you're an experienced DIYer, you can even do it yourself, which will save you quite a bit of money!
What's more:
A wet room is a great solution if you, your family or your guests have mobility issues.
---
Making the most of limited spaces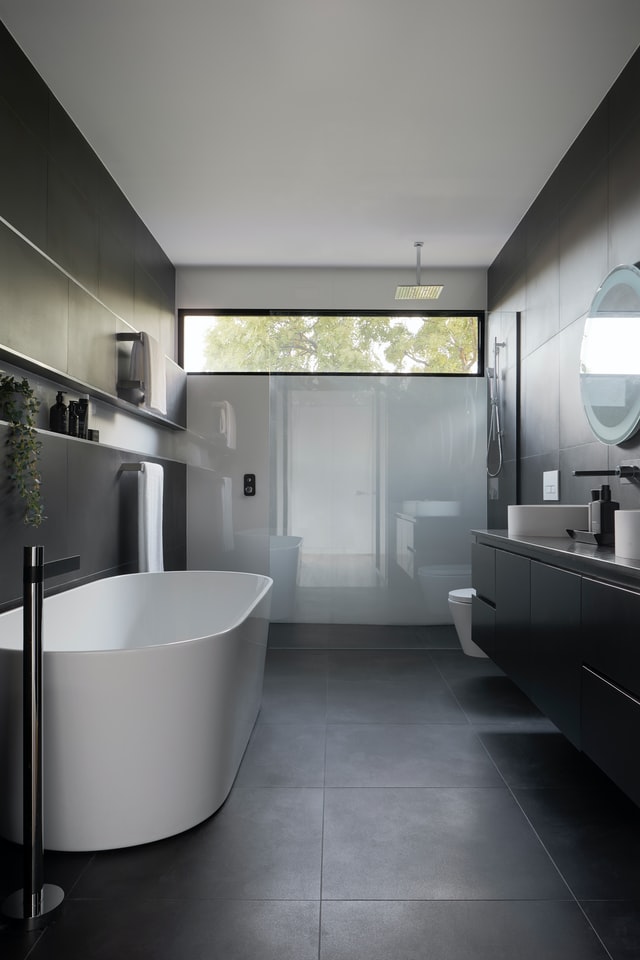 Smaller bathrooms often feel cluttered and even claustrophobic. But with a bit of careful planning, you can create a comfortable, trendy small modern bathroom without compromising on style.
Some of our favourite space-saving solutions for small bathrooms include:
Corner sinks that make the most of unused spaces
Furniture packs which combine several items like basins and vanity cabinets
Tall, narrow wall cabinets which provide plenty of storage room
And that's not all:
Check out our guides on How to save space in a small bathroom and Using hand wash basins in limited spaces for more space-saving bathroom ideas and prepare to get inspired!
---
Freestanding bathtub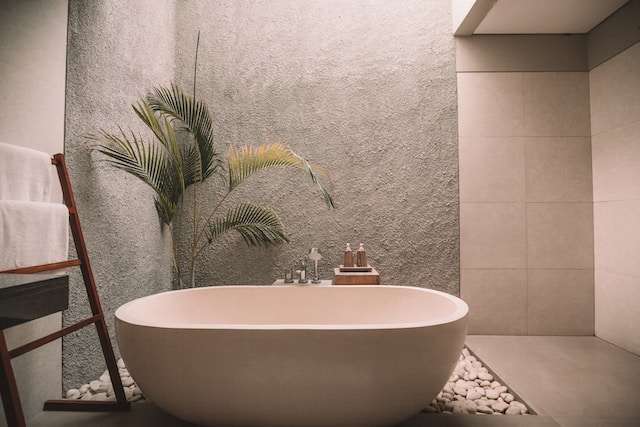 So far, we've focused on new bathroom ideas which call for a more or less complete makeover. But what if you don't have the time or money for a long-time, consuming project like that?
No need to worry!
We have the latest in bathroom design involving smaller changes. And the first of these bathroom trends is the growing popularity of the freestanding bath.
But what exactly is it?
Here's the deal:
A freestanding bathtub lies directly on the floor, with all sides exposed, serving as a focal point in your bathroom. It's often placed close to a window that looks out to the home's garden or under a skylight, creating a sense of larger space and facilitating long, relaxing baths.
In addition, freestanding baths add more than a little touch of luxury, as they're often found in spas and fashionable hotels. So, if you want to bring that fancy holiday experience to your home, a freestanding new-look bath is definitely the way to go.
---
Wall-hung units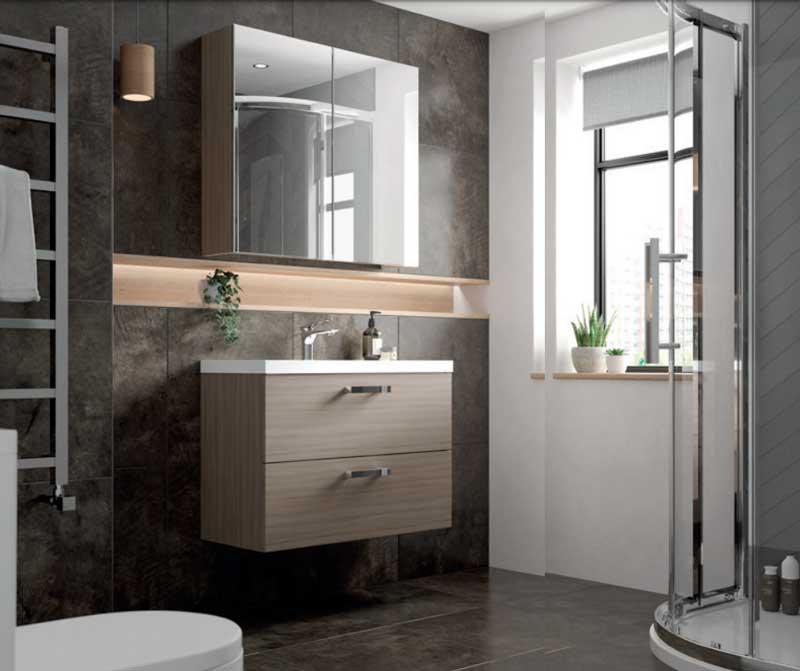 Wall-hung units have been fashionable across mainland Europe for over a decade now, but they've only started to become popular with UK homeowners in the last few years.
We absolutely love wall-mounted bathroom units for a number of reasons.
Here are the main ones:
Firstly, wall-mounted units like sinks, toilets and vanity cabinets emphasise the vertical lines of your bathroom at the expense of the typically predominant horizontal ones for a greater sense of proportion and balance.
Secondly, they're sleek, minimalist and extremely stylish, making them ideal for all sorts of different bathroom styles.
Thirdly, wall-mounted units free up space for storage on the floor underneath. This is especially useful in smaller bathrooms and cloakrooms, but even a large bathroom can use a bit of extra space.
With so many benefits, it's no wonder wall-hung items are often a prominent feature in trending bathrooms on Instagram and Pinterest.
Next:
---
Terrazzo tiles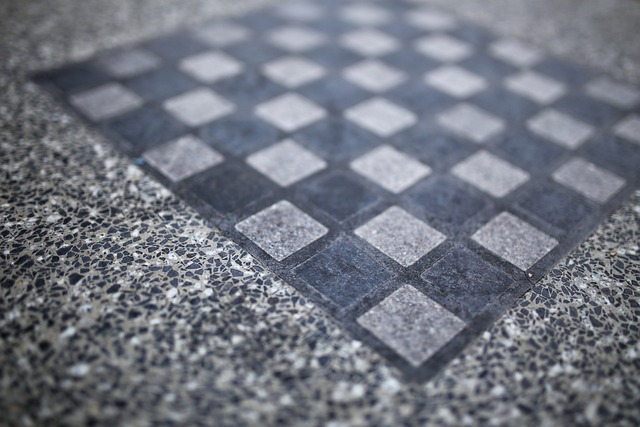 Dating back to 15th-century Venice, terrazzo is one of those things that never really went out of fashion. But today, it's more popular than ever!
Now:
In case you were wondering, terrazzo is made from marble, granite, glass or quartz chips embedded in a cement or polymetric base.
Incredibly stylish (the Hollywood Walk of Fame features terrazzo flooring), terrazzo floor tiles will take your bathroom to the next level.
But don't stop there – go for a top-to-bottom terrazzo look with complementary floor and wall tiles that will take your breath away. Terrazzo tiles with bigger, irregular chips are especially trendy at the moment.
In addition to being sleek and stylish, terrazzo tiles are also extremely durable and easy to clean, making them a practical as well as an aesthetically pleasing bathroom solution.
---
Natural stone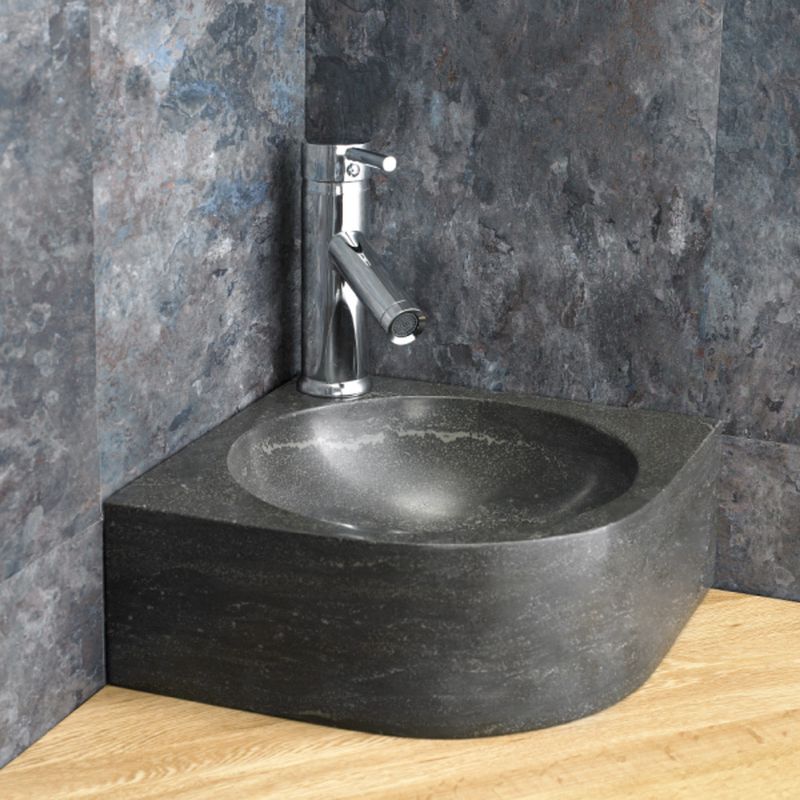 Natural stone may be an ancient material, but it's definitely in vogue right now, making it yet another popular bathroom trend.
The thing is:
Natural stone is elegant, durable and extremely versatile, with plenty of different options to choose from to suit both more traditional and the newest bathroom designs.
Whether you go for the timeless class and elegance of marble tiles, the rustic appeal of a limestone countertop basin or the industrial look of a granite countertop, you're guaranteed to make a bold statement that will impress your guests and family.
And with so many unique colours, textures and patterns, you'll have no trouble finding the right unit (or combination of units, for that matter) to complement any décor.
---
Metallic hardware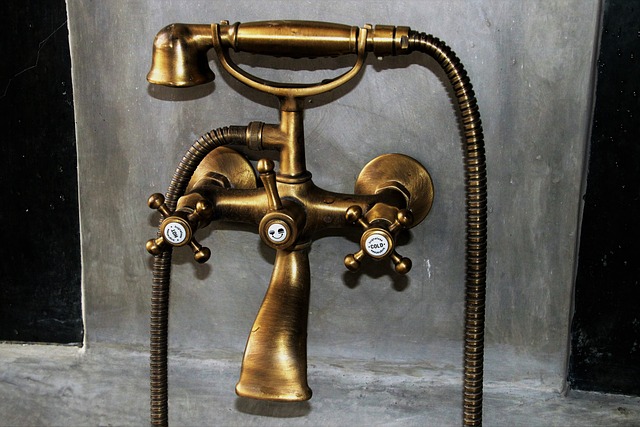 Hardware is often overlooked when it comes to bathroom design.
This is a huge mistake!
The right hardware with the right finish is crucial to a functional, as well as a sleek, bathroom. Copper and aged brass were all the rage in the 1960s and 1970s, and they're seeing a revival as that aesthetic has been reinvented. That's because these types of metals are eye-catching and help to create a warm, indulgent mood.
---
Countertop sink basin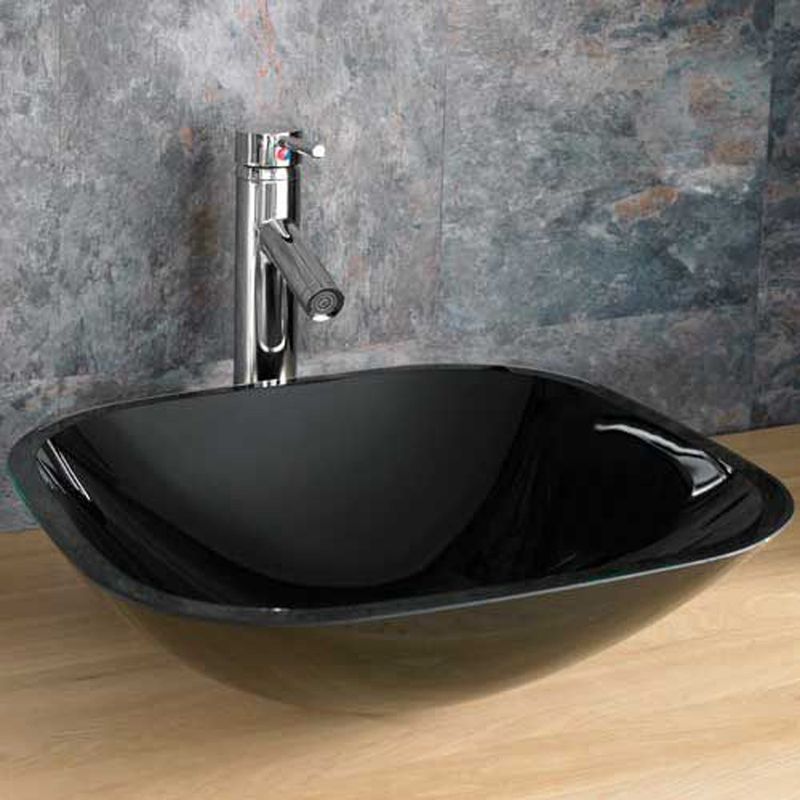 We've already mentioned countertop basins in passing, but they definitely deserve separate treatment. After all, we don't think it would be an exaggeration to say that the seemingly humble countertop basin is the epitome of the elegant bathroom of today.
Not convinced? Check this out:
Countertop sinks are higher and more spacious than both pedestals and wall-mounted sinks, allowing for a more comfortable washing experience without any water spillage. In addition, they're extremely elegant and come in so many shapes, sizes and materials, you'll be spoiled for choice!
Looking for a bit of countertop basin inspiration? Check out our Inspirational countertop bathroom sink ideas for your home.
---
Backlit mirror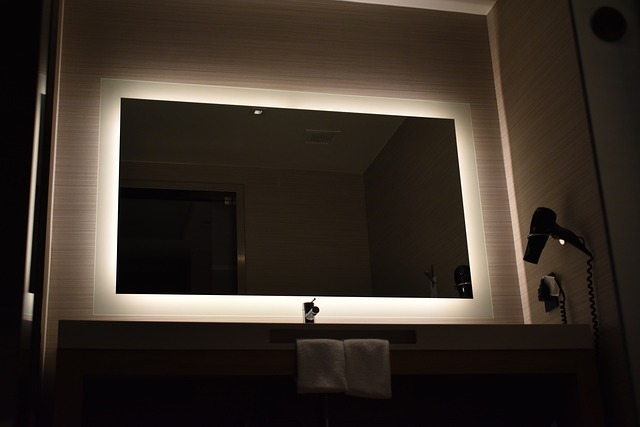 Lighting can make all the difference in the bathroom. And right now, backlit mirrors are especially popular, making them one of the hottest bathroom trends. A round or rectangular LED mirror will make it easier for you to wash and shave while also highlighting those sleek metallic finishes we spoke of earlier!
It's not often that functionality and style come together in a perfect marriage. So, you can literally see why more and more homeowners are opting for backlit mirrors, especially options featuring PIR sensors and dimmers that help create a specific atmosphere to reflect your current mood.
---
Making the most of the latest UK bathroom design ideas
Your bathroom deserves to look and feel good.
No longer just a purely utilitarian space, it's coming into its own as a focal point of comfort, relaxation and even self-care.
What's more:
The latest bathroom trends clearly reflect this ongoing evolution of the role of the bathroom in our homes.
The bottom line is:
We hope our journey through the trendiest bathroom ideas right now has given you plenty of food for thought and inspired you to take a few suggestions on board and transform your bathroom.

Was this guide useful?
Let us know if you liked the post. That's the only way we can improve.
Thanks for rating this article.
Mentioned in this project guide: